Voodoo dancers can produce many dance themes including;
Red Light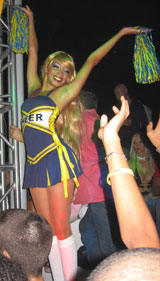 Cheer Leaders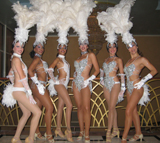 Show Girls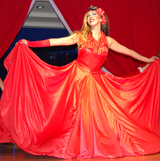 FolkLore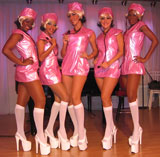 Nurse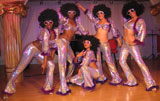 Disco
and many more!
Salsa Sint Maarten

Throughout the years VooDoo Entertainment has been able to provide Latin Shows that include Slasa, merengue, flamenco, bachata, samba, lambada to the islands of Sint Maarten, Saint Martin, Saint Barths and Anguilla.

Next to latin shows VooDoo Entertainment can also provide professional Salsa Classes. The Lessons are given by Paula Doño. Paula Doño has many years experience giving salsa lessons and doing latin shows around the world. She has been able to study under the best salsa teachers in the world including: Jossie Neglia, Eddie Torres, Miguel Rodriguez, Stacey Lòpez, Angel Ortiz, Jason Molina, Vanessa Millan, Jhesus Aponte, Johny Vázquez, Luis Vázquez, Maria Torrez, Papito Jala Jala and Frankie Martinez.

Paula has recently been certified as a judge for the Bacardi World Salsa Open.

You can also download Paula's CV in English and Spanish.

Country Club Port De Plaisance
Sint Maarten Related Links: